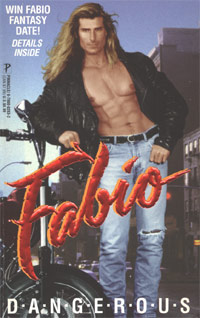 I'm not one for New Year's resolutions, but I am one for excuses and apologies. To that end, I made the resolution to draw one rough cartoon a day, every day in 2005. The result of such a resolution may mean updates to this site could be later in the month than I'd like (if you aren't already on the email list and want to know when the monthly update occurs drop me an line with the word "subscribe" in the subject line).

As to the "plan" for these 2005 roughs, it is at this point uncertain. For purposes of near clever segue, perhaps they'll end up on this site in another eleven years like these black and white cartoons (ta-da).

Click on said cartoons to read more about 'em, and/or purchase them as gifts for loved ones (loved ones might like other items on the order form as well). I am reminded of the time somebody gave one my books to their father, and he threw it in the trash in less than a week... Ahhhhhh...

And typing of trash books with relation to punch lines in eleven-year-old "Kidnews" cartoons (book upper-left, card upper-right). I have an autographed copy of Dangerous "by" Fabio (actually I have two autographed copies, one of which I'm thinking of selling if the price is right, feel free to inquire).

Before I tell you why I have such a thing (not such a great story) let me share some of the back cover copy:
FABIO—his name is synonymous with love and romance. From his golden hair to his deep blue eyes—aflame with a passion that turns your heart to fire—he is a hero straight out of your secret fantasies. And now he excites ALL your senses in an irresistible story of desire and betrayal that is sensual, hot, and... DANGEROUS!
Actually that back copy might be better than the interior copy, which I can't seems to continue reading after more than three pages. Trainspotters note: the background images this month are an extreme duotone blowup of those "deep blue eyes".

As for the reason I have the autographed tomes, there was a time when Me and Fabio (down by the schoolyard) shared the same publisher, and I was introduced at a book expo. As I warned, not such a good story, but pretty great picture can be seen of the meeting in my August 2002 Newsletter.

Really can't follow that, so like the exhausted lover, I will gingerly pull out (you'd be surprised how dirty these so-called "romance" novels are).

Yours in (too many) parenthesis,