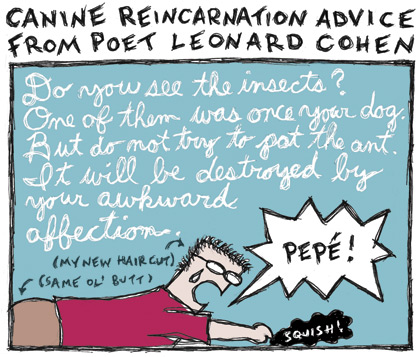 "Why?" You might ask.
Essentially, if I ever hope to get another book together, whilst having a day job, something has gotta give time-wise. Thus, barring some lottery win, the monthly updating of this site has become less "fun" and more of an "obligation" / "time-suck" than I'd like.
In the meantime:
1) There are literally hundreds of pages in the "archives" of this website for you to troll through.
2) Do feel to drop me an email, which I hope to be more prompt in answering than I have been during the past six or seven months.
3) You can also continue to "subscribe" to receive any breaking "news" and/or the occasional website update notice.
4) Buying things is always encouraged, as are donations for continued cat upkeep (and if you really can't help yourself you can purchase "gifts" for me from amazon— I've typed it before and I'll type it again, I have no shame).
5) There is no five.
Until, I'm not sure when,